Most estates include some sort of real estate, but when someone passes on and their assets go through probate, that's where things can get complicated. If you need to sell a home quickly as part of an inheritance or probate proceedings, ACM Investment Group can help. Through our streamlined process, we can buy your home outright, converting the property into cash in your hand within 10 days of our offer.
Why You Might Need to Sell Quickly
In many cases, inheriting a family home or a piece of property can be very beneficial to the heir, especially if sentimental value is attached. However, sometimes a non-liquid asset like a house can become a complication when executing a will — or when someone dies intestate and the probate court must decide how to distribute the property. Some instances in which a home might need to be sold quickly:
If you inherit a home you neither want nor need, and you can't afford the taxes and upkeep on it
If someone leaves their house to a church or another charitable organization, and that organization has no need for the house
If there is a dispute among the heirs over "who gets the house" and the easiest solution is to divide its value among them
If the owner died without a will and the probate court can't equally distribute the assets because they are tied up in the house
If the house must be sold to pay off remaining debts, estate taxes or court costs
If you inherited the house but you are under financial stress and could use the cash instead
In these and other probate situations, ACM will perform a prompt market valuation and assessment of the home's condition, make an offer, and close within 10 days. The funds will be transferred immediately upon closing, and you will be relieved of any further obligation concerning the property.
Information for Estate/Probate Attorneys
If you are involved with the settling of an estate and have a client who needs to sell a home quickly, we can help. Give us a call to learn more about our referral service to help attorneys whose clients need a fast liquidation of property.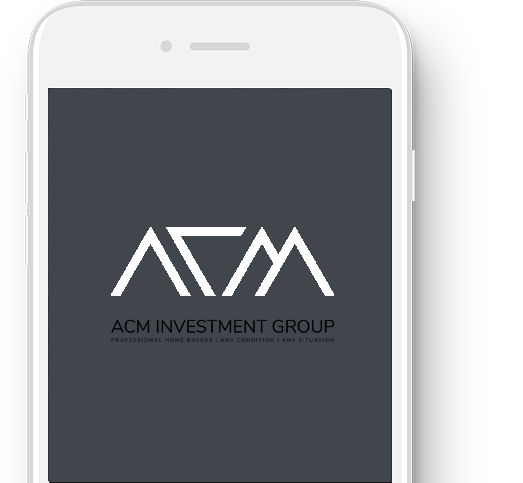 Unlike other investment companies who sometimes "flip" their contracts to other investors, we buy every house outright, which means there's little to no risk of the deal falling through. This is how we can keep our promise of a 10-day closing window. Need to sell a home quickly as part of a probate or estate settlement? We're ready to help.